WinContig is a free, small and (not requiring installation) utility, which allow to defragment single files without the need for whole disk PC defragmention. This program is based on standard defragmentation engine from Microsoft. It support command line. WinContig is developed for operating systems Windows 2000/XP, and work only with NTFS file systems .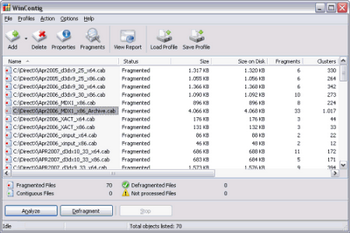 This new version added larger resolutions, new possibilities and errors are also corrected.
To download WinContig v.0.80 click here (299 KB, Freeware, Windows 2000/XP).
Download It Now For Free.