Updated antivirus software Avast, which can localise viruses on hard drive, in memory, in boot sectors, etc... Supported also mail protection, scripts blocker. Virus database constantly renews and can be downloaded automatically through Internet. Avast possesses simple and intelligible interface with skins support. It is available in two versions:  Home edition (free for personal use) and Professional edition (paid for organizations). Here you can check the full Avast 4.8 review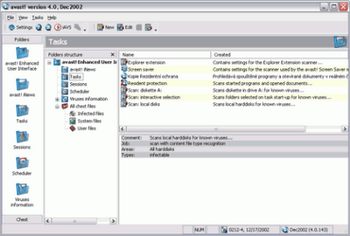 To download Avast v.4.8.1335 choose version (Windows all):
Download It Now For Free.
avast v.4.8.1335