Program for searching and downloading files via user's resources Gnutella, compatible with other gnutella clients. In addition, supports downloading files from Bittorrent network .
One of the best programs of its kind, an easy to install and use at the same time, well configured, with flexibility of customizable filters and auto-tuned to optimize downloading speed of  various Internet connection (from modem to T3). Written in Java, the program is a multiplatform and has to update for MacOS, Solaris and Lunix. Require Java2 Runtime Environment.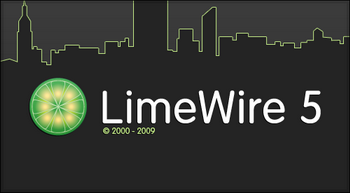 To download LimeWire 5.1.1 click the following link: (15,8 Mb, Windows 98/ME/2000/XP/Vista/Server 2003)
Download It Now For Free.
limewire 5.1.1