Updated program SyncBackSE, which intended for backup copies creation and files synchronization on hard disks, data storage devices (CDRW, Compact Flash, etc), FTP servers,  network devices or ZIP archives. Among SyncBackSE possibilities there is an integration with Windows Task Scheduler, detailed logs in HTML file, work with several copies, filter files, checking copies, etc.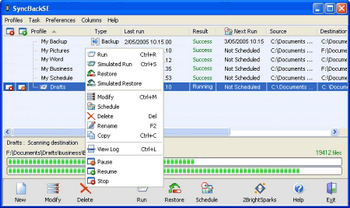 In these version errors are corrected, localizations are updated, improved some functions.
To download SyncBackSE v.5.4.0.7 click the following link (7,5 Mb., Shareware, Windows all).
Download It Now For Free.
syncbackse v.5.4.0.7