Released new version Alchemy Eye, it is a software intended for LAN and servers activities monitoring. If any problems or malfunctions detected, a message is generated to system administrator, which can be transmitted by e-mail, by telephone (SMS), to pager or ICQ. Detailed log file is conducted.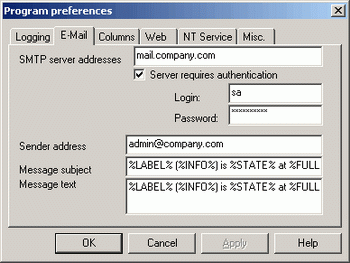 To download Alchemy Eye v.10.0.7 click the following link:  (5,5 Mb, Shareware, Windows all):
Download It Now For Free.
alchemy eye v.10.0.7