Released a new version of the utility XP Smoker, which is designed to configure the operating system, Windows XP, as well as working in its applications to maximize performance. XP Smoker allows you to remove the internal built in limitations, reduces the load time of applications and operating systems, increases stability and security of the network. There are, of course, and its drawbacks - the program requires no installation. Pro version of the utility allows you to modify different settings Windows.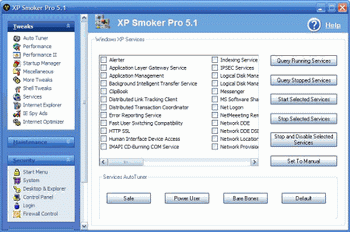 To download XP Smoker v.5.5 click the following link: (3,9 Mb, Shareware, Windows XP):
Download It Now For Free.
xp smoker v.5.5