Updated Optimizer and Memory Manager SuperRam, it can accelerate the operating system, liberating more ressources to applications and optimize memory taken by computer. The program can operate in fully automatic mode, making optimization through a period of time.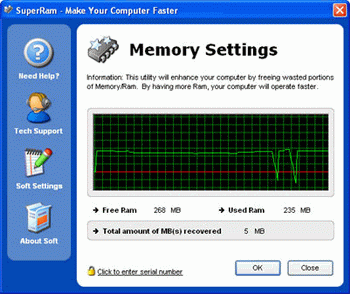 To download SuperRam v.5.6.4.2009 click the following link: (4,3 Mb, Shareware, Windows All).
Download It Now For Free.
superram v.5.6.4.2009