The Dude is a small, free program which is designed to scan networks, monitoring devices connected to them and prevent administrator in case of any problems. The utility operates in an automatic mode, determines the types and kinds of found devices, easy to install and work at supports custom icons and backgrounds, with supports SNMP, ICMP, DNS and TCP, provides direct access to the management of remote devices, etc.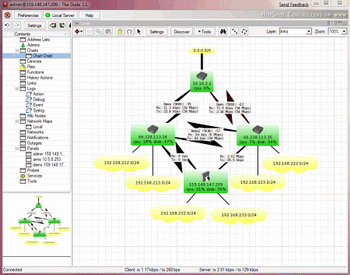 To download The Dude v.3.2 click the following link: (3,5 Mb, Freeware, Windows NT/2000/XP/2003).
Download It Now For Free.
the dude v.3.2