Updated program Serv-U, which is a powerful FTP server. Serv-U have a simple interface, it allows to assign access rights to files and catalogs for different users. It supports work with ODBC database and XCRC, there is optimization to increase data transfer speeds. Furthermore, this program is completely free for personal use.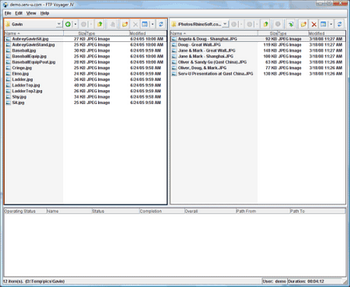 In the new version errors are corrected, new possibilities and parameters added, is renovated interface.
To download Serv-U v.8.0.0.7 click the following link: (8,7 Mb., Free/Shareware, Windows all).
Download It Now For Free.
serv-u v.8.0.0.7