Released the third beta version of the utility Reg Organizer, intended for work with Windows registry and operating system configuration files. There is a possibility to preview, edit, configure and clean registry, import-export  registry-files and search for keys, relied with unknown applications. it gives additional possibilities like access to add or remove programs and start up (with possibility to launch any program from the list), to registered files expansions and contextual operating system menu, to general libraries DLL list, left in the system after programs removal, and also commentaries addition to registry keys.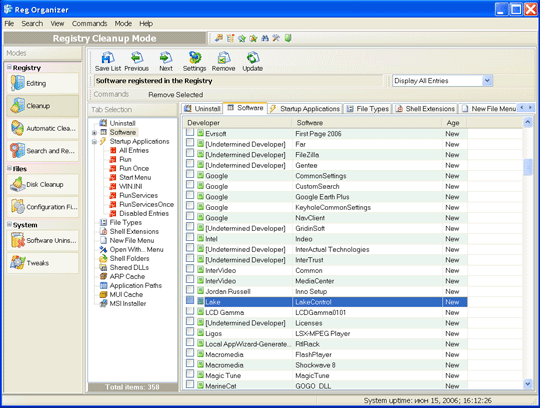 In the new version, the search algorithm on registry was optimised, the laying interface and automatic cleaning speed were increased in comparison with previous beta- version. 
To download Reg organizer v.4.21 beta 3 click here (2,1 Mb., Shareware, Windows all).
Registration given for testing:
Name: Temporary key
Key: 89EZFHJ-Z88JE-CW2R5-2VBMJ-KP6S5-XPD8Z
Download It Now For Free.
reg organizer v.4.21 beta 3