New update released of Vista Manager, the tool which will help you to optimize, to clean and to dispose the operating system Windows vista under your needs. This software contains more than twenty different utilities, which allow access to hundreds of usual and concealed parameters for speed tuning, system safety, cleaning and improvement on the network, by startup control and others functions.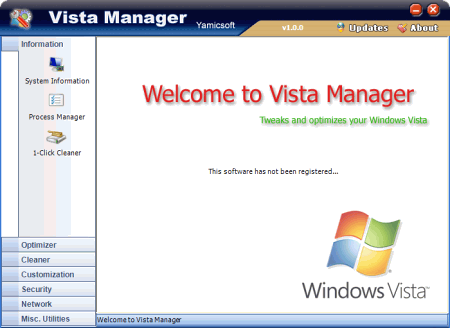 In the new version some internal modules are renovated. 
To download Vista Manager v.2.0.8 (Shareware, Windows vista):
Download It Now For Free.
vista manager v.2.0.8