Apple released new update for its professional pack for work with digital photo Apertura 2.1.
According to the company, this update improved different application components and resolve problems in stability and productivity which were present in previous version. Furthermore, the aperture 2.1 update improves the import procedures, quick view, correction, press and image export, photo albums creation, regime All Projects View and others
Apple announced that with this update it is possible to renew only the complete version of program. The trial version, which can be downloaded from the company web site of company, is also renovated to level 2.1.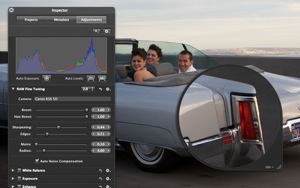 To renovate software from old full version you can use the update utility, for trial version you must first register to company site and take a free trial key clicking here (48,1 Mb. Windows all)
Download It Now For Free.