Netvizor is a program for monitoring all network components from one united centralized location. NetVizor allows to track remote work stations and separate users. Entire work is accomplished in real time,  provides filtration of started applications and visited web sites, There is a possibilities for remote survey of disks contents.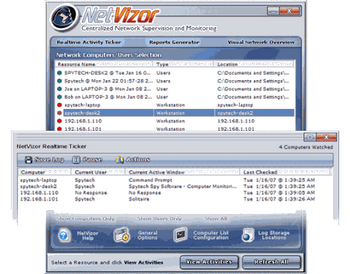 To download Netvizor v.5.40 click here (3,1 Mb., Shareware, Windows all).
Download It Now For Free.
netvizor v.5.40