Released the new beta version of the multi window Avant browser, built with the use of MDI technology and which possesses a whole series of useful possibilities. Program is characterized by high response time, stability, presence of pop up windows blocker, integrated unnecessary files cleaner, Web pages editor and by complete compatibility with all versions Of Internet explorer higher than 4.0. There is a possibility to change skins.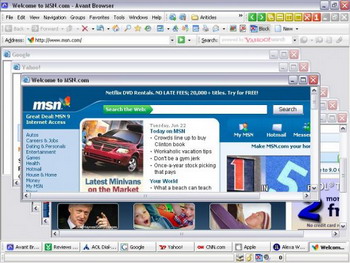 To download Avant Browser v.11.6 Beta 13 is click here (1,9 Mb., Freeware, Windows all).
Download It Now For Free.
avant browser v.11.6 beta 13