Weather Watcher is a free software, thanks to which you will easily be able to examine current state of weather conditions, to learn weather to near period, to be up to date in moved changes, etc... Not only in your city, but also in any other place of the Earth. In Weather Watcher there is a large quantity of useful possibilities.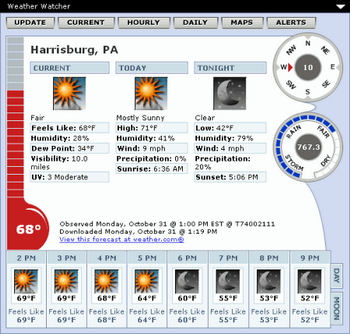 To download Weather Watcher v.5.6.28 click here (2,2 Mb., Freeware, Windows all).
Download It Now For Free.
weather watcher v.5.6.28