Released new version of popular IRC client mIRC, which allows to create a chat room in real time with any correspondents, connected to IRC network servers. Program has a simple and accessible interface and many options. It supports color isolation of messages,  files exchange, remote control, event analysis, and also connection to several servers and multi window operating modes.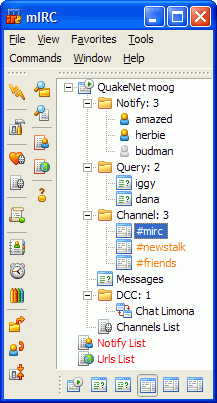 In this release a large errors and bugs are fixed, some changes are produced, libraries are updated.
To download mIRC v.6.32 click here (1,7 Mb., Shareware, Windows all).
Download It Now For Free.
mirc v.6.32