Today the Australian court took up the appeal of Apple and therefore extended the ban on the sale of tablet Samsung Electronics Galaxy Tab 10.1.
The ban will apply for another week - until 9 December when the Supreme Court will consider the appeal of Apple country .
The result will be a review decision - whether appeal is valid and whether or not Apple lifted a temporary ban on the sale of Galaxy Tab 10.1.  As for the final hearing is scheduled for next year.   In fact, by the time the court makes a final decision in the dispute between the two companies - it can happen in March and April, the model Galaxy Tab 10.1 will become obsolete.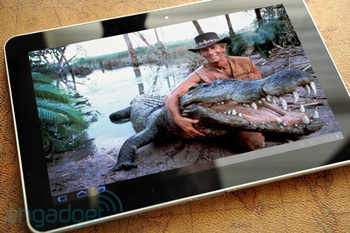 Recall, Galaxy Tab 10.1 is the main competitor to Tablet Apple iPad.


Related Products :