Intel and Micron last night with unusual fanfare introduced a new and revolutionary kind of non-volatile memory 3D XPoint (XPoint pronounced cross-point, or intersection, node).  According to developers - this is the greatest invention in the industry since the development of NAND-flash.  A new non-volatile memory 3D XPoint 1000 times faster NAND-Flash, 1000 times more resistant to abrasion and 10 times denser DRAM.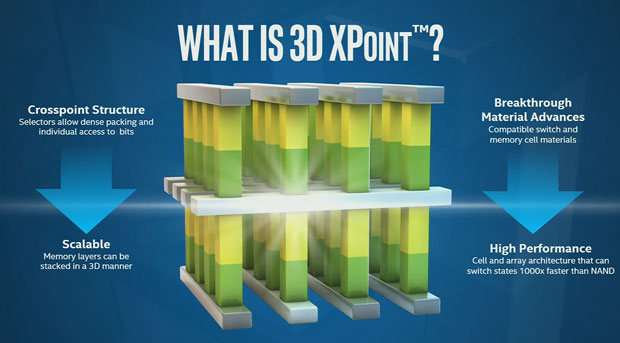 Prototypes 3D XPoint memory will be released later this year.  The first products based on the new Intel and Micron memory will come out already in 2016.  The first generation of 3D XPoint memory comes in the form of 128-Gbit chips with a two-level structure, where each layer has a capacity of 64 Gbps.  Process technology is not specified.  Production will be adjusted at 300-mm factory Micron in Utah.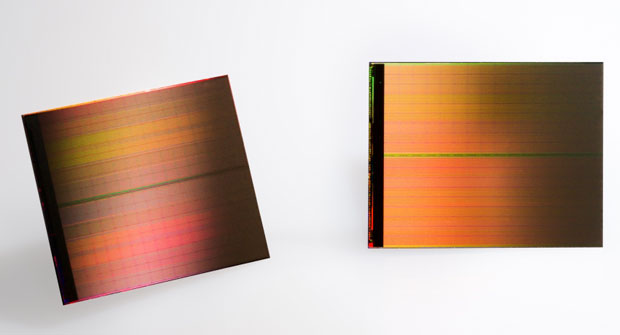 Developers recognize that memory 3D XPoint refers to the resistive memory - ReRAM.  However, keep secret the switching mechanism unit.  The most common method of operation of this memory cell is that the volume of the memory cell under the influence of control voltages is saturated with ions of  active substance and having stable conductive yarn (e.g., copper ions or silver).  A particular feature of this method is that the saturation may have different densities and thus could create a different resistance in the cell.  In fact - record significantly more than one bit of data.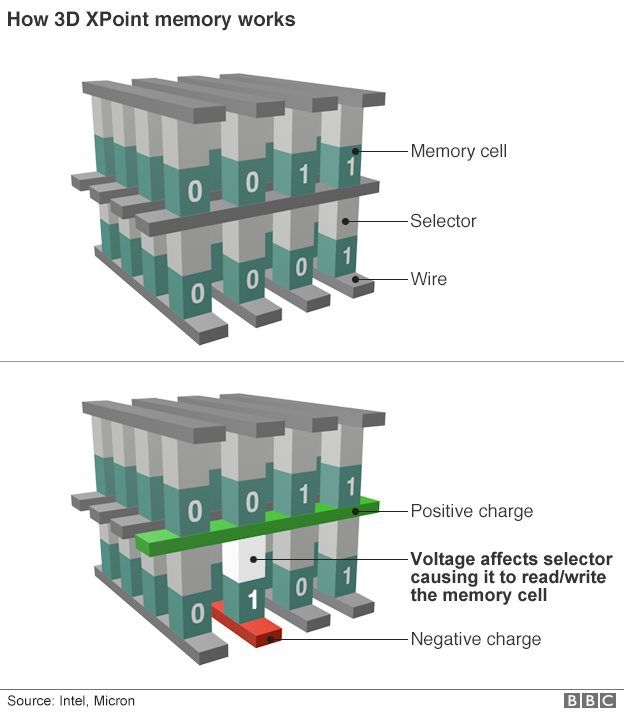 Intel have reported different, not thread-like structure of the switching cells in 3D XPoint.  The company can hide the mechanism of the new memory,  it can refer to other switching mechanism - CeRAM (Correlated Electron RAM).  


Related Products :