On the last day of spring, Intel  presented processors Broadwell-E family, which can work in the existing motherboards based on Intel X99 BIOS update. 10 core older model in the face of Core i7-6950X estimated to be worth more than $ 1,700, and new items already appeared in Japanese retail .
Even in the  producer database these processors appear without  price, but the status of already present. All four models work with four-channel memory types DDR4-2133 / 2400 a maximum of 128 GB. Processors are ranked not only by the frequency and cache volume   , but also on the number of cores. In addition, junior representative on behalf of the family Core i7-6800K number  support PCI Express 3.0 lines reduced from forty to twenty-eight.
All processors of this family have a free multiplier. Senior, Core i7-6950X, traditionally awarded special presentation in the form of a box of black color.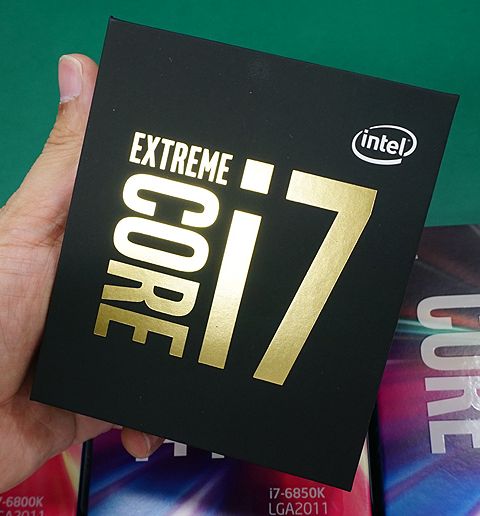 Looks like a tiny box that gives an indication to the absence of the standard cooling system .
It becomes possible to study the markings of each model Broadwell-E: Core i7-6950X for this combination of characters SR2PA .
Core i7-6900K, in full accordance with the alphabetical order, received the marking form SR2PB .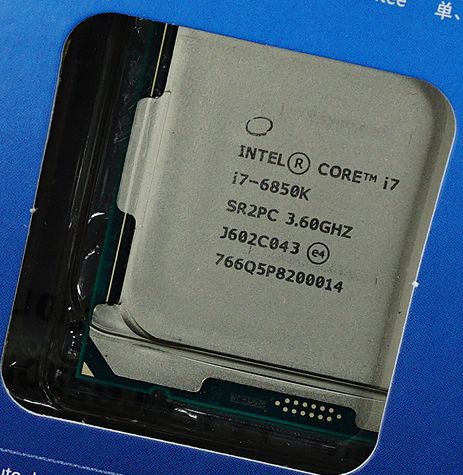 Accordingly, the processor Core i7-6850K  marking SR2PC .
The last in line Core i7-6800K processor with marking type SR2PD .            


Related Products :