The efficiency of multiple graphics cards  ligaments  to accelerate the calculation is usually tested in special test applications.
S_A_V , who in recent days goes through the combination of several different models of graphics cards in an attempt to take with them the top step of the podium in GPUPI.  Experiment failed  Radeon RX 480 with  Radeon RX 470   and most productive option was a bunch of six cards Radeon R9 Fury X, overclocked on a special stand up to 1215/500 MHz frequencies.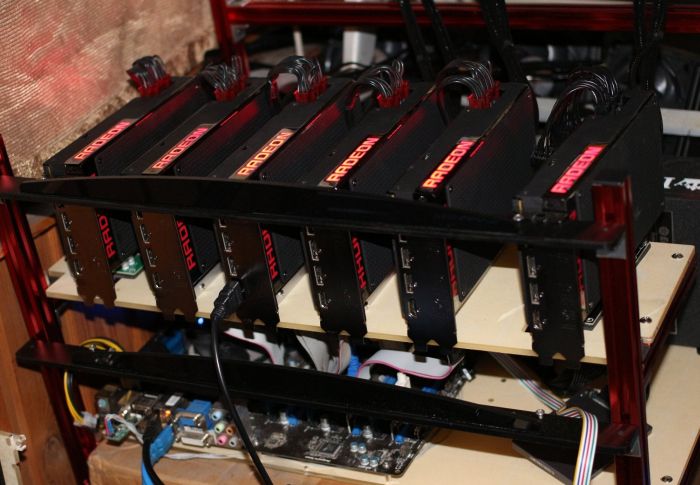 Six cards dealt with the calculation of the number "pi" with up to 32 billion decimal in 4 minutes 1.836 seconds, with an accuracy of up to 1 billion decimal places .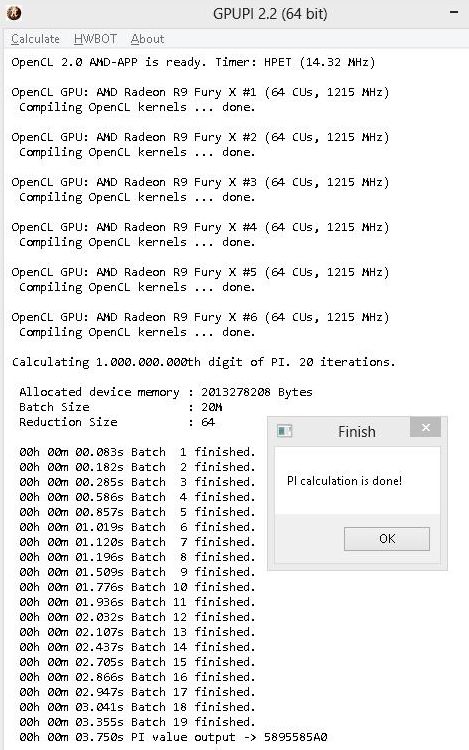 Note that the test GPUPI 32B frequency GPUs had to be reduced to 1175 MHz.  The role of the CPU performed a modest Celeron G1610T-generation Ivy Bridge.


Related Products :