Game Accelerator is an utility for computer tuning to the maximum speed in games, by optimization many operating systems parameters. Program is simple in use. It does not require some special knowledge, complete administration is maximally simplified (there is a possibility to work in system tray). In addition to optimization possibilities, in Game Accelerator are included spam blockers and floating up windows, and also PC status monitoring module.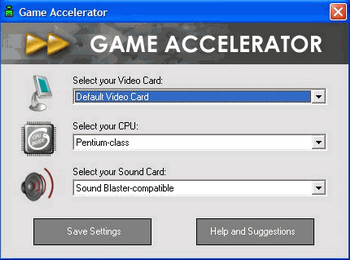 To download Game Accelerator v.7.2 click the green button in download page (2,4 Mb., Shareware, Windows all).
Download It Now For Free.
game accelerator v.7.2