MetaLAN (previously BlackProbe) is a tool designed for network administrators and other technical/maintenance personnel. The program provides a remote access to computers, identification of connected users,  management of workstations and servers, editing/viewing /completion process, modify registry, tracking unlicensed software and more.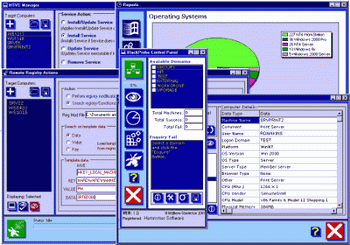 To download MetaLAN v.1.9.4.179 click the following link: (5,8 Mb, Shareware, Windows All)
Download It Now For Free.
metalan v.1.9.4.179