Archiver that supports work of many archival formats. 7-Zip is a simple and friendly interface: you can work in one drive and can work with archives/files, using just 2 panels for the disc (similar to a file manager). Separately, the program is necessary to note its own format for creating archives of 7z. The degree of compression, it is better than popular archive formats, ZIP and RAR, but the process of archiving files in this format longer. 7-Zip supports work with the following archive formats: 7z, ZIP, CAB, RAR, ARJ, GZIP, BZIP2, TAR, CPIO, RPM and DEB. The possibility of creating self-extracting archives. After installing 7-Zip is integrated into Windows shell, and all actions of archiving files are available from the context menu of Windows Explorer.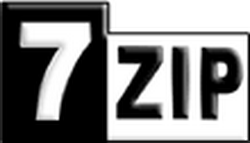 To download 7-Zip Portable 4.65 click the following link: (1,3 Mb, Open source, Windows 98/ME/2000/XP/Vista/Server 2003/Server 2008)
Download It Now For Free.
7-zip portable 4.65