Updated Auslogics Disk Defrag, small free defrag tool, which has easy control, allows detailed information about the current state of a file system, and, furthermore, it works sufficiently quickly.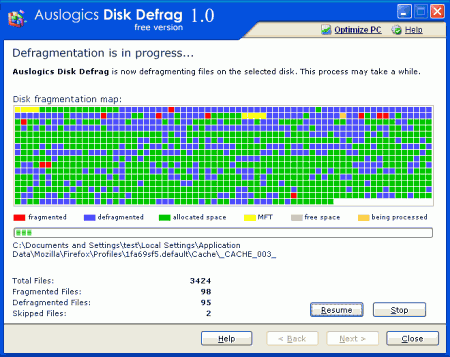 In the new version was rectified installer, errors are corrected.
To download Auslogics Disk Defrag v.1.6.24.355 (1,6 Mb., Freeware, Windows 2000/XP)click the green button.
Download It Now For Free.
auslogics disk defrag v.1.6.24.355