Released a new beta version of the popular and very convenient program FlashFXP v.3.7.8, which allows for traditional ftp-client functions for downloading files from local machine to sites and back, and manage files transfer between different servers (FXP). There is a support for resume, directories synchronization on local and remote machine, shedule mode and much more.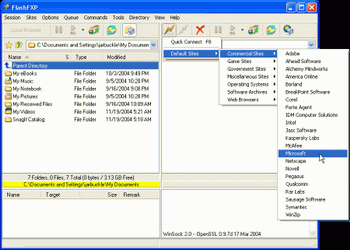 To download FlashFXP v.3.7.8 Build 1333 Beta click the following link: (5,8 Mb, Shareware, Windows All).
Download It Now For Free.
flashfxp v.3.7.8 build 1333 beta