Thanks to Arial Sound Recorder you will be able to easily record any sounds and melodies in MP3, WMA and WAV formats, generated by PC audio card. Arial Sound Recorder allows to select device, from which audio file will be recorded, used filters and final files bit rate. Program visualise record process, provides detailed information about the created files, and it is also capable to make records, as long as operating system allows in duration limits.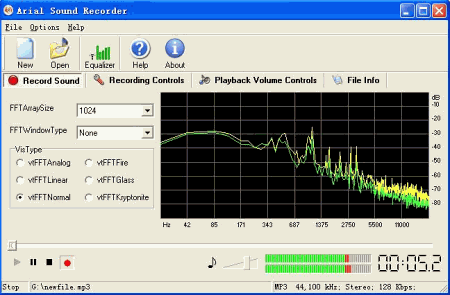 To download Arial Sound Recorder v.1.6.6 click here (2,4 Mb., Shareware, Windows all).
Download It Now For Free.
arial sound recorder v.1.6.6