LanHelper is a small utility for network administrators, which at high speed scans environment of your computer for obtaining a detailed information about all accessible elements LAN/WAN. Program is capable remotely to connect and turn off connected computers (Wake-On-LAN), start on them programs and carry out tasks, check work status of remote network nodes, change IP addresses and net names and other useful effect.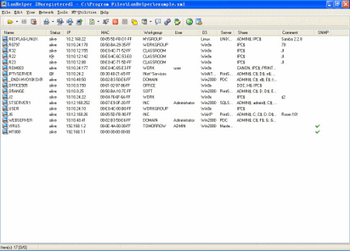 To download LanHelper v.1.75 click here (1,2 Mb., Shareware, Windows all).
Download It Now For Free.
lanhelper v.1.75