In May, Enermax company introduced the Enermax case fans five series , including fans TBVegas Quad.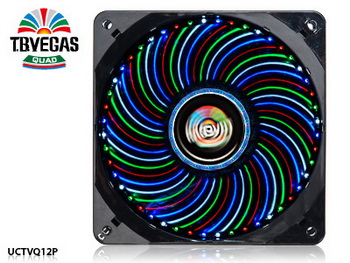 Our reporter has discovered new case fans TBVegas Quad Enermax in the pavilion at the Computex exhibition .  According to him, the fans are easily removable  and are well suited for cleaning.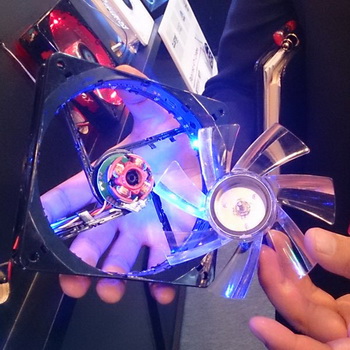 Furthermore, they are characterized by low noise level.  According to the manufacturer, the maximum noise level, depending on the selected upper range limit fan speed is within 20-25 dB.  Speed adjustment range, the corresponding mode Ultra Silent, is 500-1200 r / min, Silent mode - 500-1500 r / min, the regime Performance - 500-1800 rev / min.  The minimum noise level 14 dBA.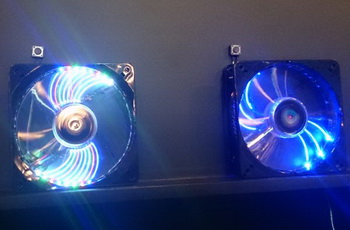 In illumination fan used 48 LEDs: 12 pieces of blue, red, green, and white colors.  You can select one of the six illumination modes, including switch it off completely.  The fan rotor is supported by a bearing Twister.  


Related Products :