Enermax Technology company , the world-renowned manufacturer of computer power supplies, cases, fans, keyboards and other computer peripherals, is preparing to release in October, a new line of high-power power supplies, REVOLUTION X't.  A series of power supply units will be available with a rated capacity equal to 430, 530, 630 and 730 watts.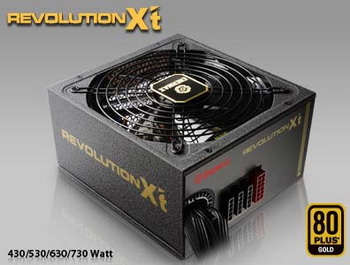 The device have a partially modular design, a line +12, support certificate efficiency 80 PLUS Gold (a load of up to 92% efficiency), meet the requirements of ErP Lot June 2013 and is fully compatible with processors Intel Haswell.  It is also worth noting the presence of practical and flexible flat cables.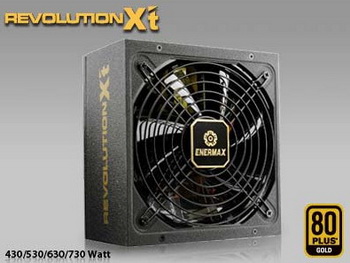 The cooling of new products meet low noise 139-mm fan PWM-based magnetic bearings Twister, with a lifetime equal to 100,000 hours, and has a temperature sensor.  
The new power supply is protected against over voltage (OVP), overload block on the total power of all outputs (OPP), over current (OCP), short-circuit (SCP), under voltage (UVP) and over temperature (OTP).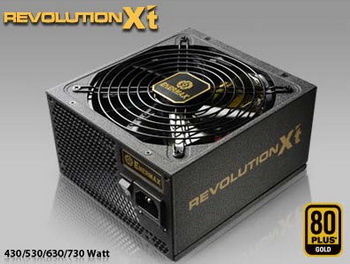 The suggested retail price of power supplies series REVOLUTION X't is $ 109.99, $ 119.99, $ 129.99 and $ 139.99 for the 430 -, 530 -, 630 - and 730-watt models, respectively.


Related Products :