As noted profile resources, with the advent of Tesla's younger model 3 in the range of electric vehicles, the Tesla Model S traction battery can be reformed - in any case, the initial version with a battery of 75 kWh and a single-axis drive will be removed by the end of the year. ┬áNot so long ago Tesla Model S was offered in the version with a battery capacity of 60 kW Ľ h, which could be unlocked .
Electrek website notes that among the fresh samples of Tesla Model S and Model X delivered to Norway there were at least six pieces equipped with a traction battery with a declared capacity of 85 kWh.  Note that earlier this modification of the Tesla Model S was offered officially, until it gave way to the option with a battery capacity of 90 kWh (already discontinued), but in this case we are talking about electric vehicles Tesla Model S 75, Model S 75D and Model X 75D.  In fact, the actual capacity of their battery is higher than the one declared at the time of purchase.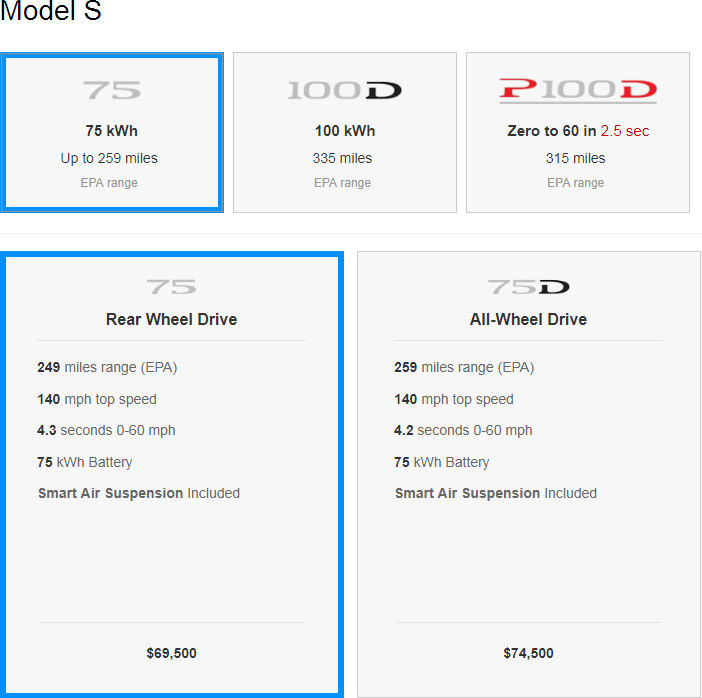 At the same time, there are no proposals on the Tesla website for activating an additional 10 kWh,.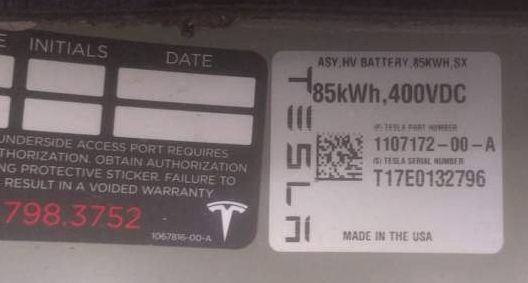 It can be assumed that after entering the market of Tesla Model 3, whose bundle of traction battery capacity has not yet been announced, the company will raise the "lower battery capacity bar" for the Tesla Model S and Model X, and options with a 75 kWh battery will be abolished Completely.  


Related Products :