Released new version of the qualitative and convenient media Quintessential Player (or QCD), supports multi skin and work with a large variety of plugins. QCD is able to play popular audio formats: MP3, CD Audio, Ogg Vorbis, WAV, VQF, MP +, Windows Media, streaming audio and SHOUTcast ICEcast and many other formats. In addition, the program is completely free.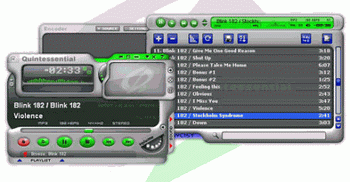 To download Quintessential Player Build 121 click the following link: (3,3 Mb, Freeware, Windows All).
Download It Now For Free.
quintessential player build 121