Upgrade FileBack PC, used to create backup copies of data on hard disks, removable keeper, and even network drives. FileBack PC can work on a schedule, performs synchronization of these locations already made copies, has a large number of options and settings, but is quite clean and convenient interface.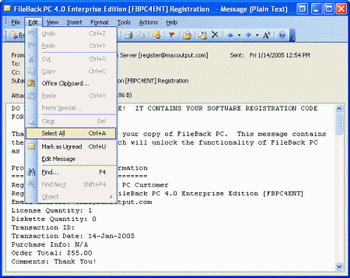 To download FileBack PC v.4.1 click the following link: (4,3 Mb, Shareware, Windows All).
Download It Now For Free.
fileback pc v.4.1