In strict accordance with the schedule, the eleventh February counterparts from the Japanese site AKIBA PC Hotline reported the sales of dual-core Core i3-7350K generation Kaby Lake, endowed with free multiplier, and Hyper-Threading.  Adapted for overclocking the processor has a base frequency of 4.2 GHz, equipped with 4 MB of cache and TDP level does not exceed 60 watts.  And it provides built-in Intel HD Graphics graphics system 630 with frequencies 350/1150 MHz.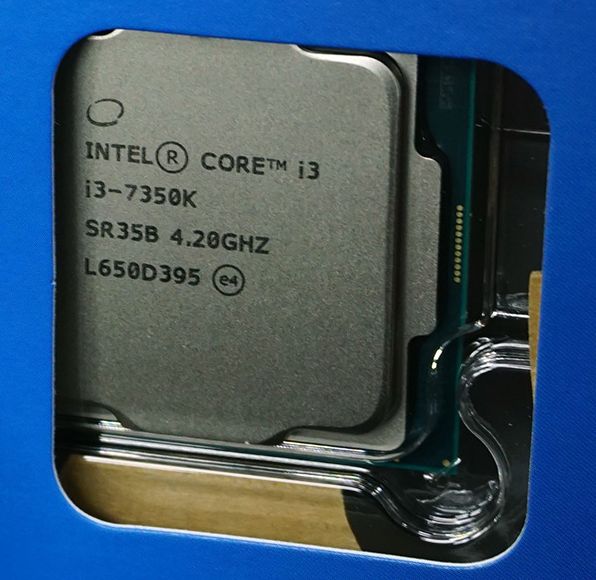 Deprived of regular processor cooling system is located in a fairly compact box.  In fact, from a complete set of OEM-he differs only in a higher frequency and increased to three years warranty.  The presence of free multiplier indicates not only the letter "K" in the model designation, but also the abstract "Unlocked".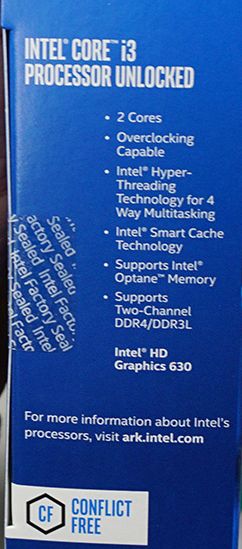 At the end on the box is also applied a lot of interesting information.  Firstly, once again it mentioned that the processor is optimized for overclocking.  Secondly, it mentions compatibility with Optane memory modules that are not yet on the market.  Accordingly, they can be installed in motherboards based on two hundredth series.

Related Products :